Cash For Old Cars Portland
Do you have an old junk car on the garage that you actually don't know if where are you going to place it? Junk cars are mostly a pain in the head for car owners because of the fact that they are basically useless and you may have a hard time getting rid of them fast. There are a lot of options that you can actually take in getting rid of your junk car but be sure that you are doing business with trusted people only.
Most of the cases of negotiations held over the phone by some companies who accepts junk cars is that what you have talked about over the phone is different when the towing representative is already there right in front of your doorstep. You have agreed on the amount you have specified but when they arrive, they have this bossy attitude of offering you a small amount leaving you to decide if you'll take it or leave. This represents a very low act of unprofessional-ism and who would want that, right?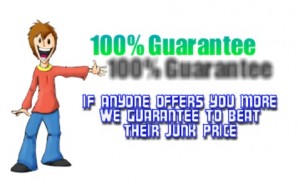 Another problem that people face is when they unknowingly deal business with fake people who use their cars for their illegal motives and you will just see a policeman at your door asking you questions about a crime you don't know. These companies are actually using fake names and IDs just to take advantage of your non-functioning car while you on the other hand try to do everything just to get rid of your junk car. Most of these car crashes are operating illegally so it is your responsibility to verify the authenticity of the people behind this business. Make sure that you contact your local government to see if their business is genuinely registered. Even though it may take some time, at least you are giving yourself a credit for future problems that will arise.
Lastly, if you decide to sell your car, you will be overwhelmed by the response of strangers who just show up in your house asking pointless questions leaving the car unsold. Others may give you calls and agrees to your proposed rate but you ended up waiting for nothing because your buyer didn't show up. When you plane on selling your junk car, be sure that you don't give your home address first. Have a place for meet-ups; if the person is really interested in buying it, then it is time that you show him the car. This saves you up from the trouble of people knowing where you live because sometimes you don't know that you are actually entertaining buyers with a different agenda.
Browsing the internet for companies who buy junk cars is very easy because you will surely find a lot of them but be sure that you are dealing with the right people like companies who exchange cash for old cars Portland. Yes, it's true that there are still companies that do business the good way so you don't have to worry that you might be dealing with illegal dealers. This company not only buys junk cars but also running cars that you just want to get rid of. Just call their hotline number and tell them your best quote and once you have decided, they will instantly send a tow truck in your house along with the payment. See, selling your car is that convenient once you are doing business with the right persons.