How It Works
Cash For Cars Portland – How It Works
1. To get cash for cars in Portland you first need to have a car (Running or Non-Running) that you would like to get paid cash for located within 50 miles of Portland.
2. Call us on the phone 503-395-8659 or do it all online right now with our online form.
3. We give you a cash quote for your junk car over the phone. (Beware of other companies…they give fake quotes and then drop it once they show up and load your car up)
3. We send a tow truck to pick it up, pay you cash, and tow it away. The process takes 10 minutes. It's Fast and easy!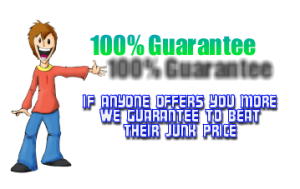 4. Your happy, your neighbors are happy, and we are happy. It's a win win situation for everyone. This stuff usually only happens in fairy-tales.
Beware of a lot of other companies that are unlicensed, uninsured, and unbonded. They are not regulated by the DMV so they flip titles while cars are still in your name. That could end up getting you in trouble down the road when the person that they sold it to gets into an accident or gets parking tickets. We actually know of someone that had their car used in a crime, and the police traced it back to them since the car was still in their name…even though they sold that car 8 months ago. Stick to trustworthy cash for cars Portland companies that have a good track record and that can prove they are licensed, bonded, and insured. Don't just go and sell your junk car to the highest bidder, or to the first guy that you talked to.
You can check out more about the cash for cars program at wikipedia here also check out other cash for cars portland companies